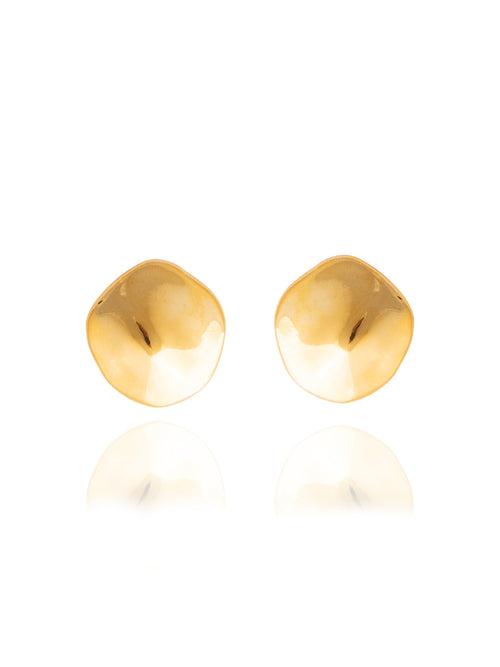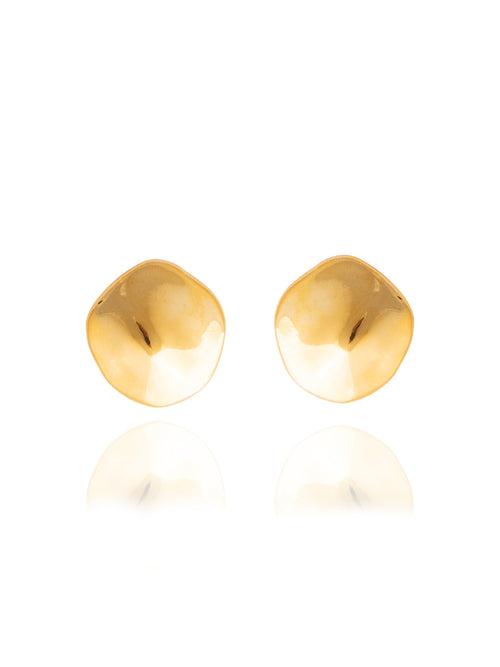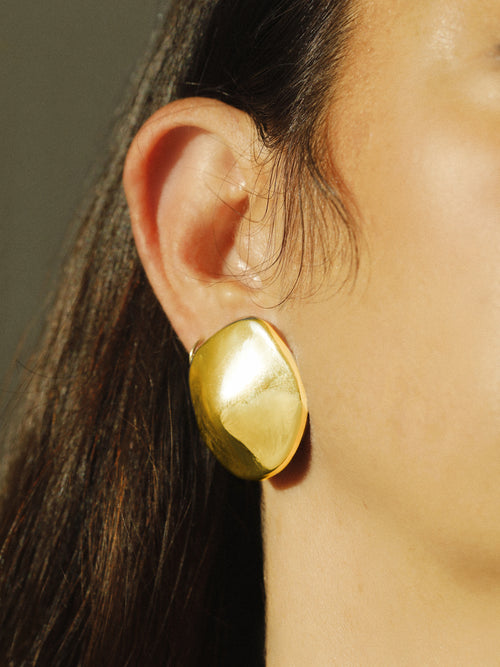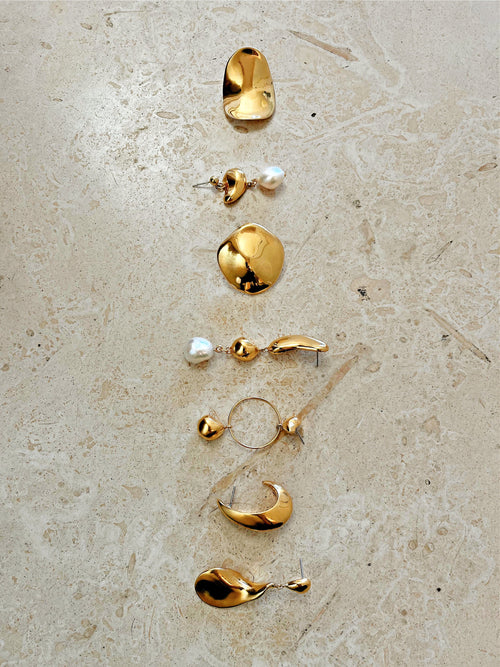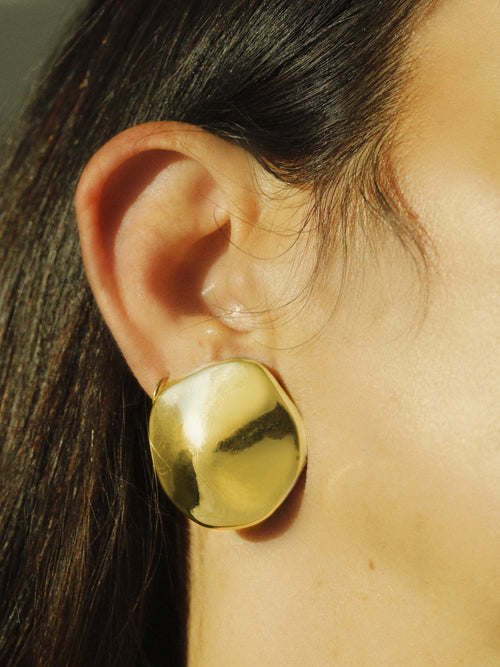 + Cookie Earrings / Gold
This Fall 23 season, our Archive Costume Collection presents a selection of relaunched sculptural jewelry styles, alongside new additions.   Each dimensional silhouette considers how to catch light and create reflection resulting in an impactful yet thoughtfully artful look.  
The Archive Costume Collection is inspired by nostalgia in aesthetic - a love letter to the refined and glamorous statement jewelry of 1970's and 80's. Chic and timeless, these pieces create luxurious accents for evening affairs or bring a touch of sophistication to looks for day.
Gold sculptural earring pair.  14k gold plated brass.   Extra coverage earring back for a fit close to ear lobe.  
Design inspired by the shape and dimension of sand dollars, also known as sea cookies.
Measures 1 1/2 inches in length.
Made to order in New York
Ships from Los Angeles within 1 week.