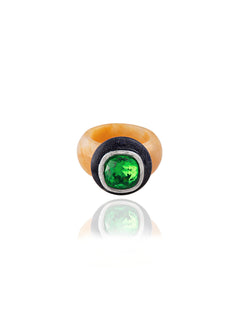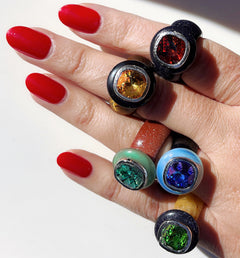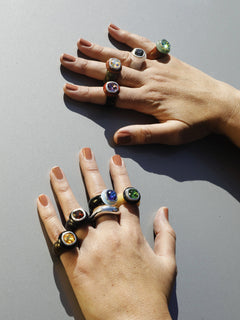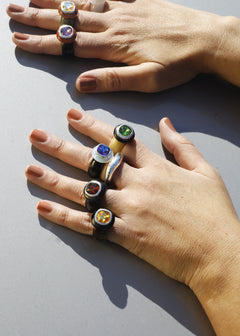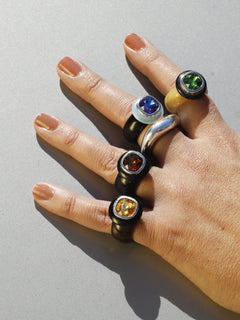 + Culmination Ring in Topaz & Blue Sandstone / Green
A new take on our best selling Ring Pops, the Culmination Rings offer a contrast between rich, earthy materials and the enlightening sparkle that Mounser has become known for.
Natural gemstone ring in topaz & blue sandstone punctuated with a green Austrian crystal.
Limited Edition.  
Made to order in Los Angeles.  Ships within 1 week.